Web Designer Milton – What Ankit Designs strives for
Located at Mississauga, Ankit Designs offers our customers in Milton a high quality website design service where we deliver impeccable work as well as our helping hand during the execution process.
Whether we are asked to create a simple design or a more detail-intensive development project, our team is always ready to tackle down any forms of assignments. At Ankit Designs, we hold a philosophy of constructing a professionally optimized design accompanied with relevant keyword optimized SEO content that will ensure your site is found at the top of search engines everywhere.
As one of Ontario's web design services, we are more than happy to assist a local business which strive towards gaining their presence as well as global visibility. When you choose Ankit Designs, we bring and input our strategies with new entrepreneurs who are looking at building their very first website as well as existing businesses with websites that need refinements.
What Ankit Designs brings you as a customer
When working with us, we want to craft and deliver an aesthetically pleasing website that specifically targets your audience. With our KISS programs along with our readily available services, our company ensures to integrate the latest search engine optimization methods and trends to help you reach a high standing in search engines. Ultimately, our team wants to develop an internet marketing strategy with you so that your website maximizes all available opportunities to continue to grow your business, build an audience, and increase revenues. If you want to delve into our work at Ankit Designs, click here.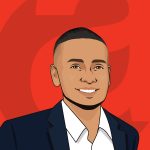 About the author
I'm nobody's taxi service but I take pride in driving the bus! Upbeat, energetic serial entrepreneur on the quest to serve and help people. I enjoy long walks on short beaches and adventurous, adrenaline-pumping activities. I'm a normal bloke doing abnormal bloke things!
Read more posts by Adam