Hire A Web Designer For your Caledon Business
Online marketing has become one of the most embraced forms of promoting one's business due to being cost effective as well as its convenience. With the advent of online marketing, it has resulted to better means of communication through connecting with customers and collaborating with other businesses. Additionally, online marketing was incorporated into the business strategies in order to develop and improve the brand visibility as well as business outreach. Ultimately, businesses that take a digital approach grasp on attaining a commendable standing in the rankings of search engines.
Incorporating Website Design and Marketing Strategies
In today's business, many organizations rely on the use of search engine optimization to gain more digital exposure. While website design has been overlooked in the past, it is starting to become a digital revolution since it provides businesses more visibility to the right amount of traffic on the web. With most people being involved in their own technology, a plethora of businesses and organizations take advantage of the web by implementing effective marketing strategies. Thus, more exposure leads to a better revenue.
Web Design
Besides having your website to look aesthetically pleasing, there is more purpose in implementing website design since it poses as your business' first impression. With a clean and organized interface comes with a potential increase in sales on your business. Additionally, a modern look can create reliability and trust in your company. If you own a business and you are looking for a step towards digital presence, you can rely on our proficient team at Ankit Designs.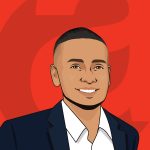 About the author
I'm nobody's taxi service but I take pride in driving the bus! Upbeat, energetic serial entrepreneur on the quest to serve and help people. I enjoy long walks on short beaches and adventurous, adrenaline-pumping activities. I'm a normal bloke doing abnormal bloke things!
Read more posts by Adam