We treat customers as our partners
At Ankit Designs, we are structured to provide clients with a helping hand when it comes to development projects. When working on a project, we take on an approach which will ensure that it benefit your company by satisfying your company needs and attaining your goals. Also, we highly value your opinions and we are more than happy to exchange several strategies. We take on a collaborative effort with our clients to personalize the services we provide to meet their unique needs. As a whole, we pride ourselves on our fast turnaround time while delivering web designs and print media without forfeiting the quality.
Through our services, we want to help you …
Gain your digital presence: with our KISS packages. Our KISS packages are set to an affordable price which includes services such as a substantial bandwidth amount, immense web space, and unlimited subdomains. Not only do we provide packages, we want to ensure that our proficient coders provide up to date coding methods to ensure web security.
Boost Your Search Engine Rankings: Many business share a common goal of increasing their sales and revenue. Several businesses that took a digital approach provided promise that online exposure can potentially transform customers to consumers.
Increase Website Sales Conversions: Do you own your own business? Does your website provide an aesthetic appearance while, at the same time, having to be sufficient enough to gain revenue? Is your website doings it job to benefit your business in any manner? If so, please visit Ankit Designs so that we can assist you with a high standing in the SEO.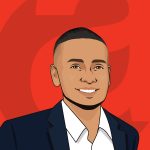 About the author
I'm nobody's taxi service but I take pride in driving the bus! Upbeat, energetic serial entrepreneur on the quest to serve and help people. I enjoy long walks on short beaches and adventurous, adrenaline-pumping activities. I'm a normal bloke doing abnormal bloke things!
Read more posts by Adam