Web Design Vaughan
Making an incredibly positive impression is critical. That's exactly where the importance of smiling comes in. You need to smile, offer a good handshake, clear introduction and great eye contact. Also, convey your ideas clearly and eloquently to make a long lasting good impression. That's how you establish your personal brand. We achieve similar results for businesses and residents of Vaughan.
We understand that Vaughan is in need of high-quality web design services. Our web design team is at the forefront of providing Vaughan residents with comprehensive web design services with a touch of professionalism. Every aspect of web design is employed to achieve maximum results.
Fully Customized Approach
Top web designers from our Mississauga Company follow a personalized plan and make efforts to capture the brand identity and essence of your business before coming up with a design. Experienced professionals go above and over your exact requirements. Their design always reflects your actual business with utmost clarity. We involve you in every step from the start of a web design project to completion.
Continuous Support
Our services are not confined to design and creation alone; we provide ongoing support even after your website goes live. We have a highly supportive customer service team that works around the clock. We ensure you receive weekly updates on the progress of your website and help make your online marketing journey a hassle free.
Focus on optimal ROI
When you measure success, ROI (Return On Investment) should be your priority. Accomplished web designers make sure that the website generates new leads and exceeds your ROI goals. Top professionals conduct detailed initial discussions with you to identify your goals and create conversion points on your website to help you achieve your objectives.
Responsive design
Mobile compatibility is a key component in web design and Google's ranking algorithms always take mobile responsive sites to the top of search engine result pages. Our skilled designers focus on this aspect with utmost vigilance and create responsive designs.
If your website offers a cheesy and inauthentic grin, establishing your business identity becomes a daunting task. Latest research studies clearly convey that visitors take only around 4 seconds to decide whether they want to stay or move on. What does this indicate? First impression counts. Ankit Designs is a Mississauga web design Company that professionally guides you on how to go about the above important aspects.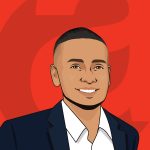 About the author
I'm nobody's taxi service but I take pride in driving the bus! Upbeat, energetic serial entrepreneur on the quest to serve and help people. I enjoy long walks on short beaches and adventurous, adrenaline-pumping activities. I'm a normal bloke doing abnormal bloke things!
Read more posts by Adam