Hire a web designer for your site in Burlington
At Ankit Designs, we create high-quality websites and design with a set goal of attracting visitors, establishing relationships, and gaining digital presence of your company. Whether you are looking to build a new website or make some refinements, we will offer a helping hand to the development project by keeping you well informed of each step of our execution. Beyond that, we are willing to offer technical and creative expertise as needed. During the process, we collaborate with you and other clients for your logo, style, color scheme, ads, and other elements of your unique identity that would help you remain consistent across various communications channels thus reinforcing your brand value.
Although we do optimize your new website at the design and development phase, we want to ensure that our coding is highly compatible with mobile devices. We believe that a responsive design is one of the prime elements in online marketing. If there is no responsive design, your SEO rating would be significantly impacted, resulting in a severity in revenue rates.
With Ankit Designs, we can offer such services at a highly competitive price. One of our services that we take pride on is the KISS program which includes respective web hosting packages that suit your needs. If you are a small scale or a large organization, we suggest the French KISS which is tailored towards small to medium sized businesses and Commitment KISS, which highly emphasizes on larger enterprises. As a company, we highly value you and every client we have collaborated with. You do not need to tackle the challenges of online marketing because Ankit Designs is here with you.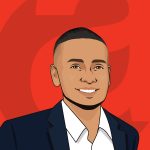 About the author
I'm nobody's taxi service but I take pride in driving the bus! Upbeat, energetic serial entrepreneur on the quest to serve and help people. I enjoy long walks on short beaches and adventurous, adrenaline-pumping activities. I'm a normal bloke doing abnormal bloke things!
Read more posts by Adam