Orrett Music Academy
2018
Toronto, Ontario
Education
Goal
Build an online experience for parents considering music lessons for their children. Create a user experience that is quick, straight to the point, and visually compelling.
Orrett Music Academy is a progressive music academy that offers private and group music classes in the Toronto area. Formerly known as Alderwood School Of Music for 25 years, rebranding to Orrett Music Academy and moving locations was a major milestone in the company. We worked closely with Dave to brand the business online and offline and really create a reflective experience.
We wanted the website to be fun and vibrant but at the same time very functional, so parents who had limited time were able to easily find the information they were looking for. We built a website that was expandable by the Orrett Music Academy's in-house staff and one that really helped users feel that it was an asset to the business. The website not only showcases the classes that Orrett Music Academy offers, but allows parents to book trial lessons, attend events, pay for various items, and read Orrett Music Academy news.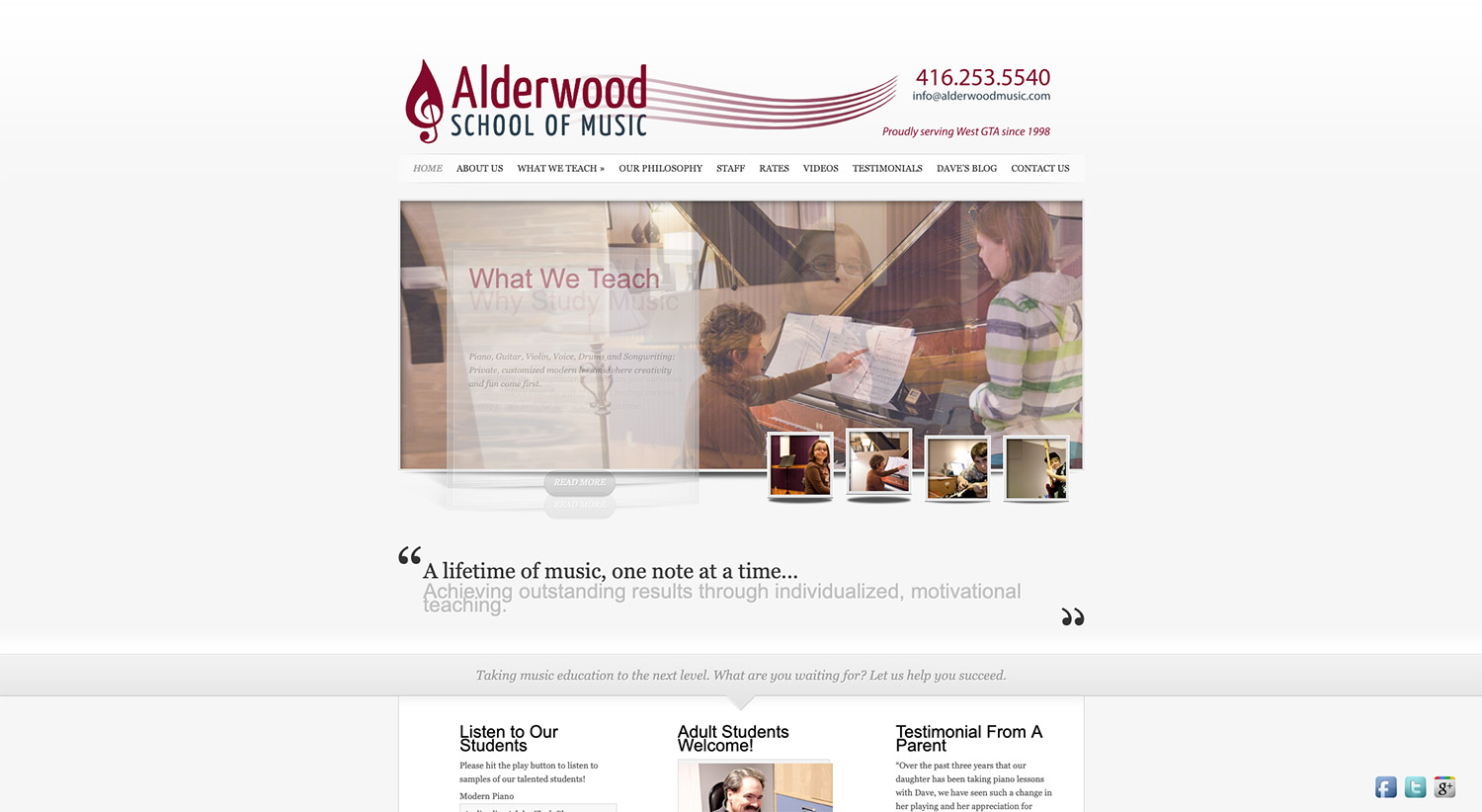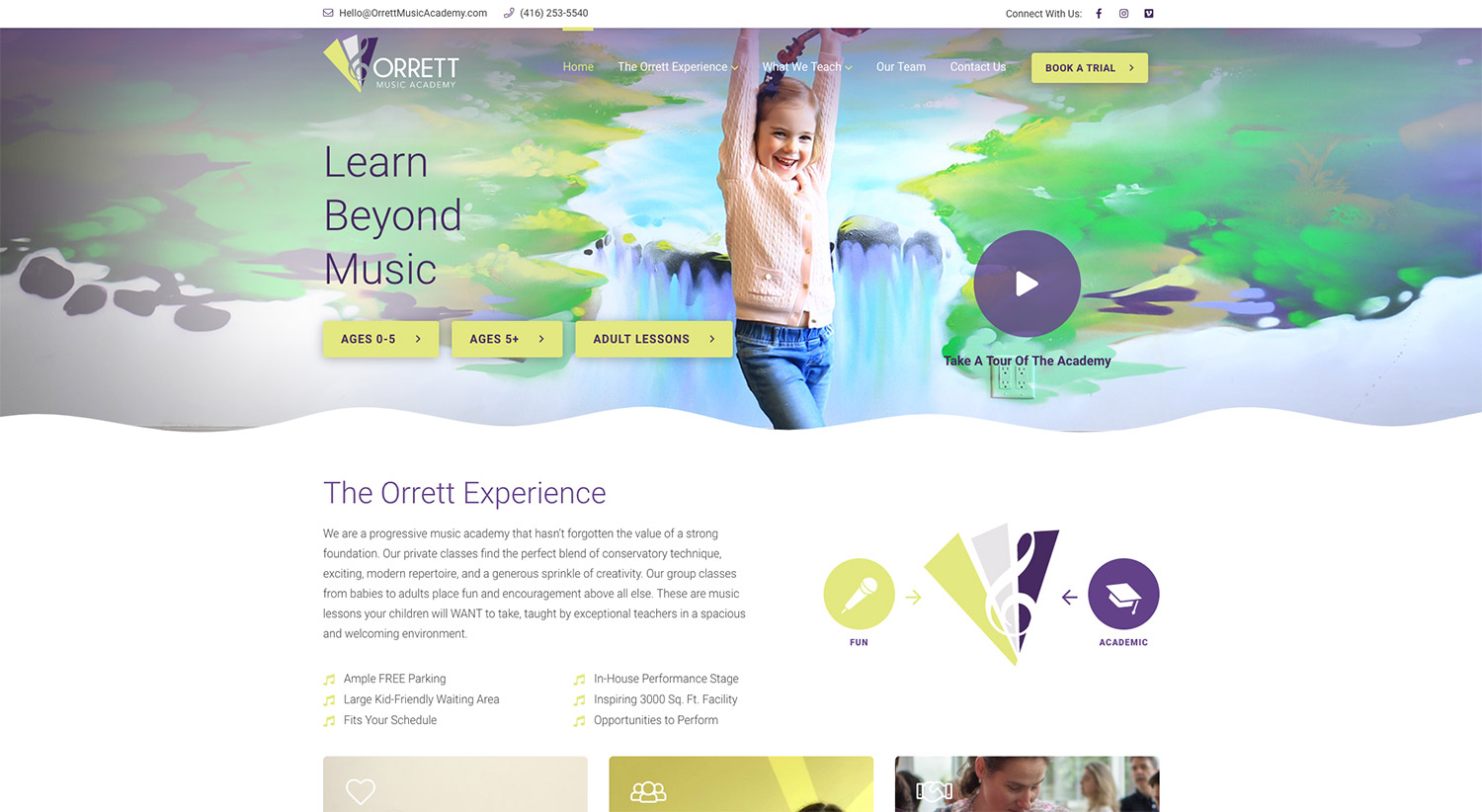 The Client Says
Working with Aynka (Adam) and his team at Ankit Designs is like joining a family.
They surpass expectations by showing authentic care for your business and by wanting to be there not just to design your website, but as you grow and adapt to your new (or improving) brand. I have and will continue to recommend them to any business that appreciates transparency and genuine care. I imagine I echo the feelings of many clients when I say how much I wish Ankit Designs nothing but success and I look forward to continuing our strong working relationship for years to come.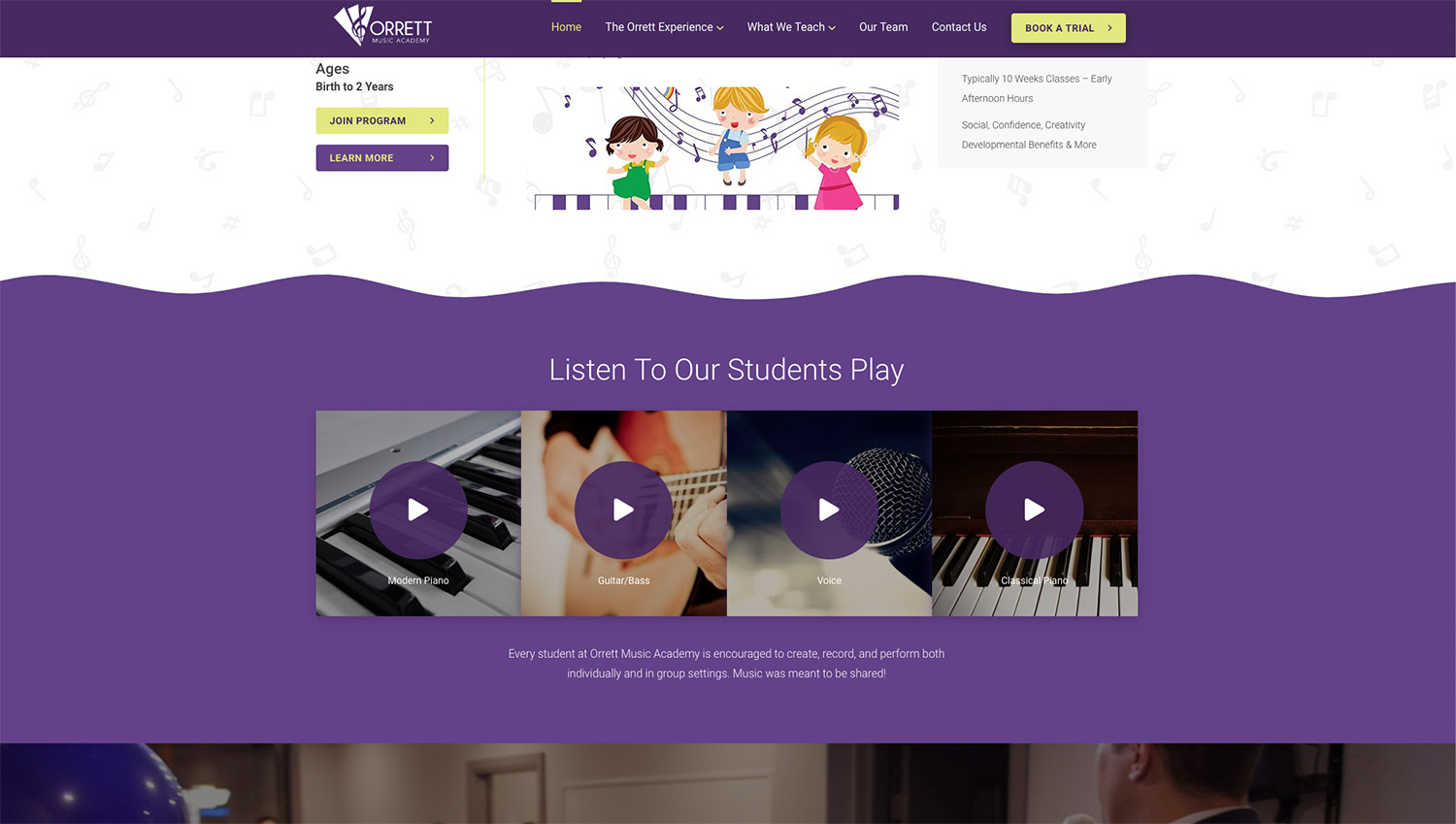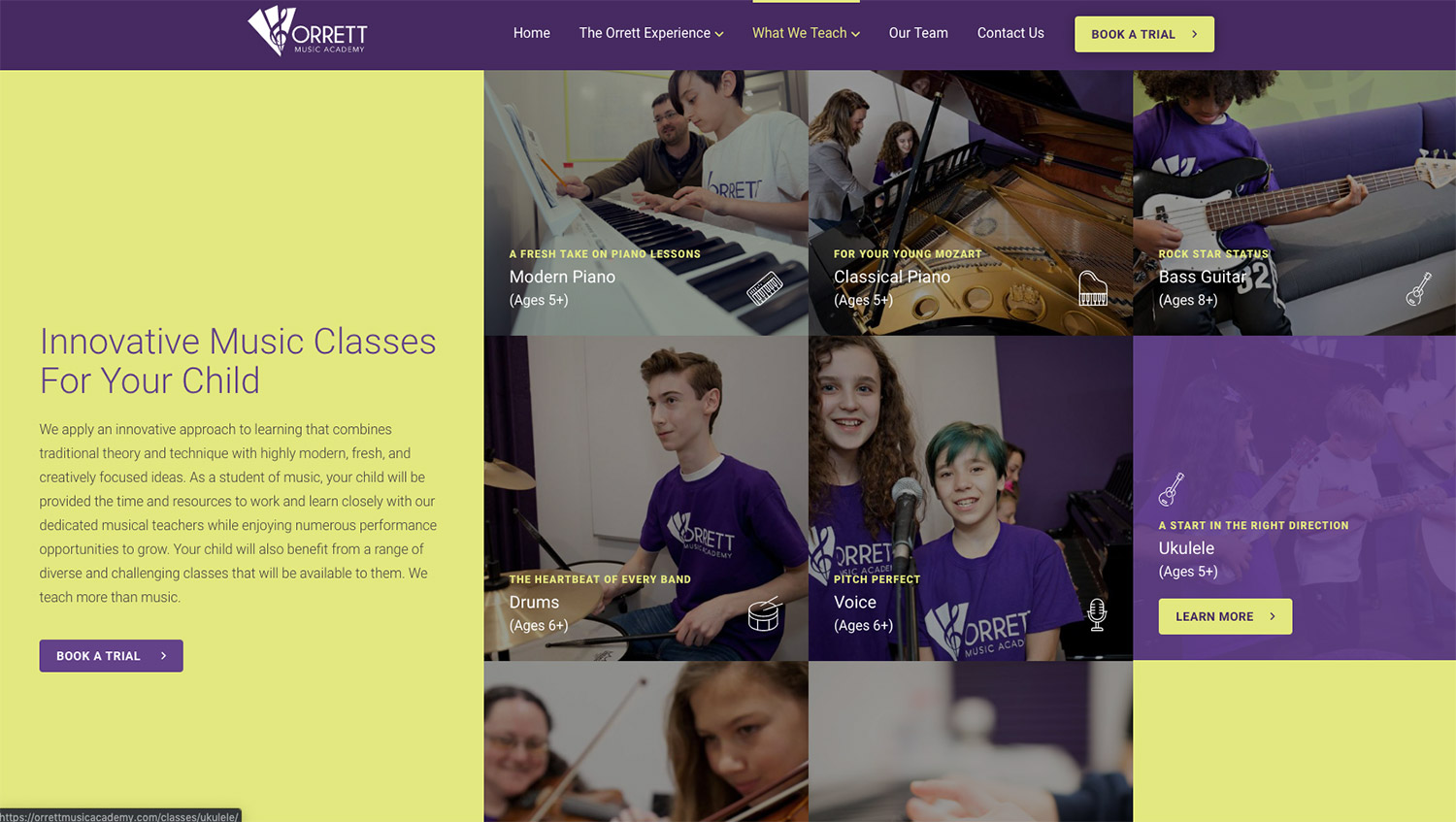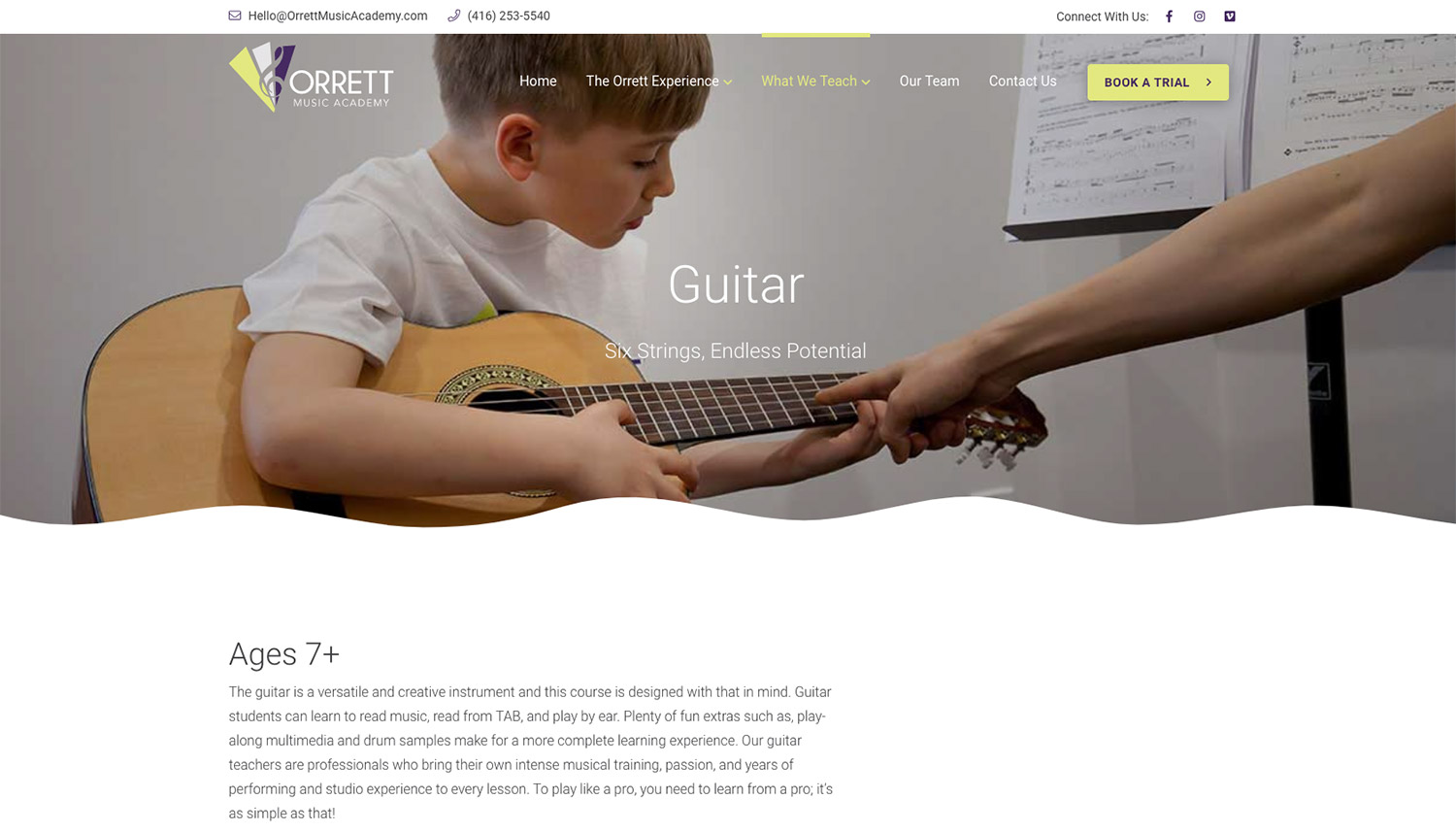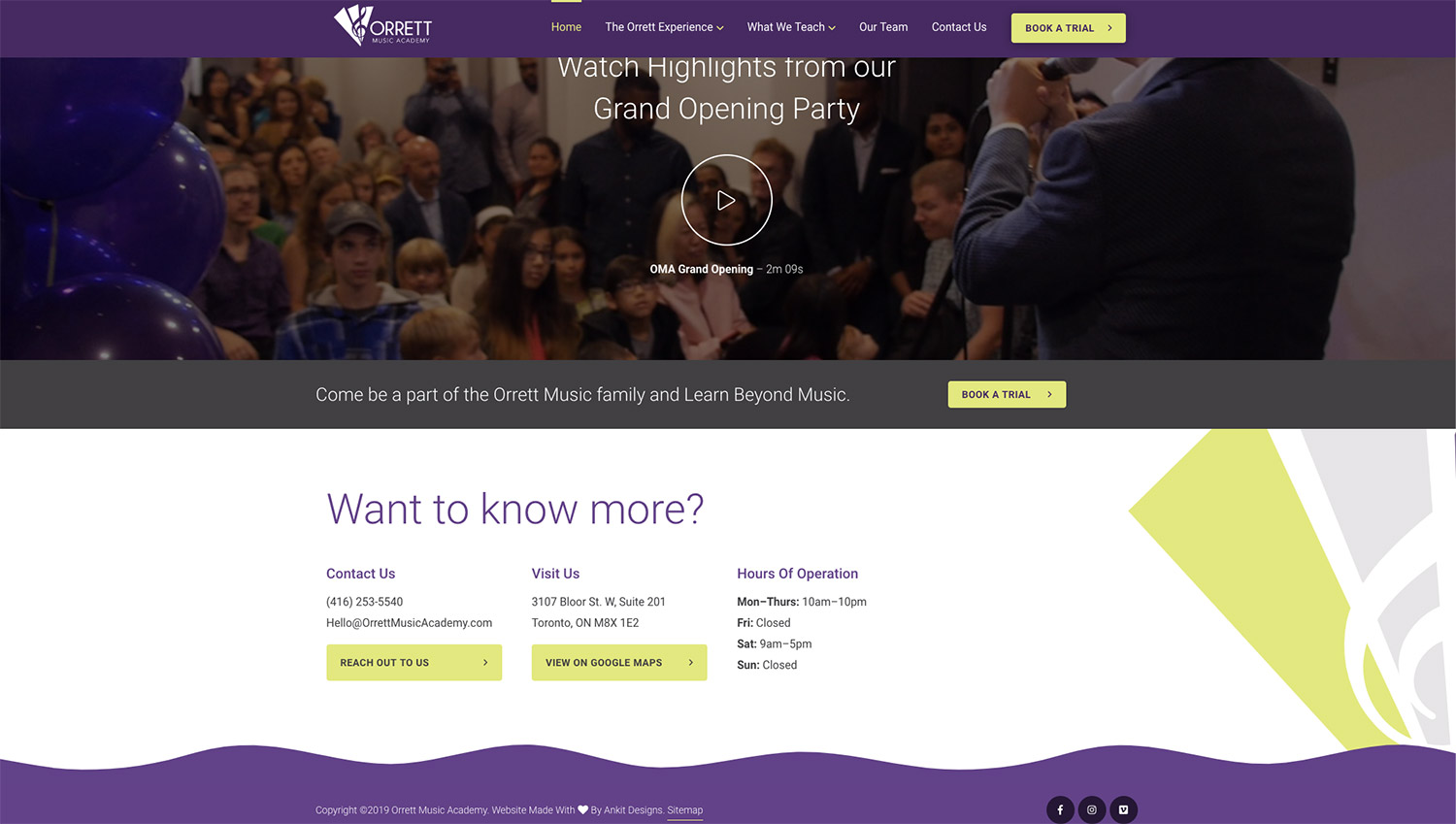 Victoria
#5e4585
RGB(94,69,133)
CMYK 74 87 13 2

Bon Jour
#e6e5e6
RGB(230,229,230)
CMYK 8 7 6 0

Bossanova
#422d5e
RGB(66,45,94)
CMYK 83 95 31 22

Wild Rice
#e5e78d
RGB(229,231,141)
CMYK 13 0 63 0

Ship Gray
#414042
RGB(65,64,66)
CMYK 68 62 58 46

New
Branding
For A New Era
Moving from Alderwood School Of Music to Orrett Music Academy posed as a huge milestone in the schools history and we had to create a logo that reflected the current and future potential of the school. Being an innovative music school, we created a brand that was elegant, sophisticated, and fostered growth.
The logo included the company's 3 pillars of success with a treble clef in the negative space to reflect a mix of a fun yet academic musical experience. We used their colour pallette inside the school and the logo is flexible enough to have the symbol standalone or alongside the title.