Hans Dairy
Goal
Build a friendly, vibrant, and responsive website that showcases the company's line of growing products and brand.
Hans Dairy specializes in South Asian dairy products in Ontario. With a big push on "Thinking Natural", Hans Dairy needed a website that reflected their growth and credibility as an industry leader present in all major grocery retailers across Ontario. Their goal was to showcase their product lines and display their nutritional values front and centre for users to easily find.
We built a website that their marketing team could easily update and add valuable recipes, publications, and blog posts to. Using subtle animations to establish a clean, fluid feel, we created a website that stands out from their competitors.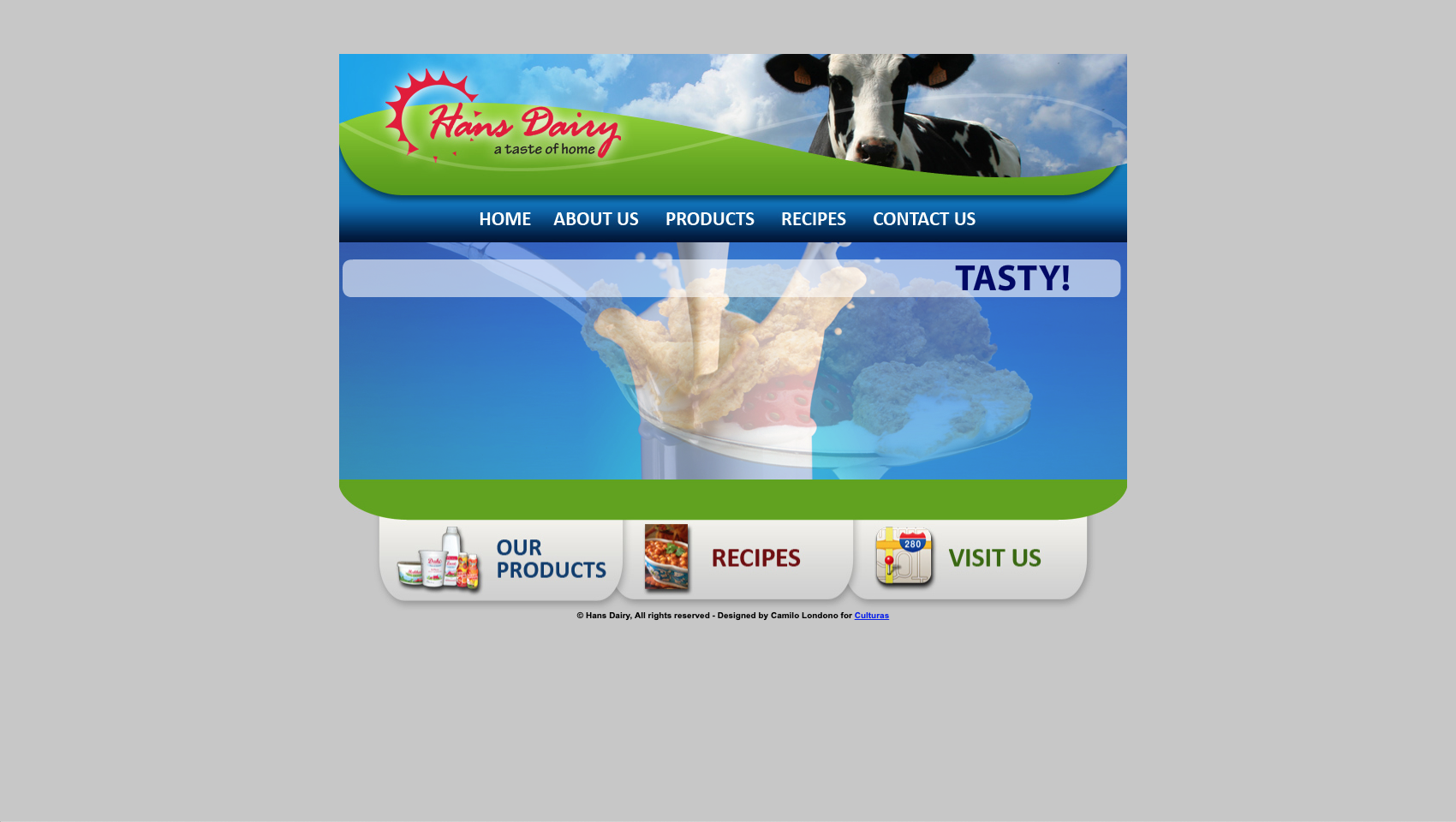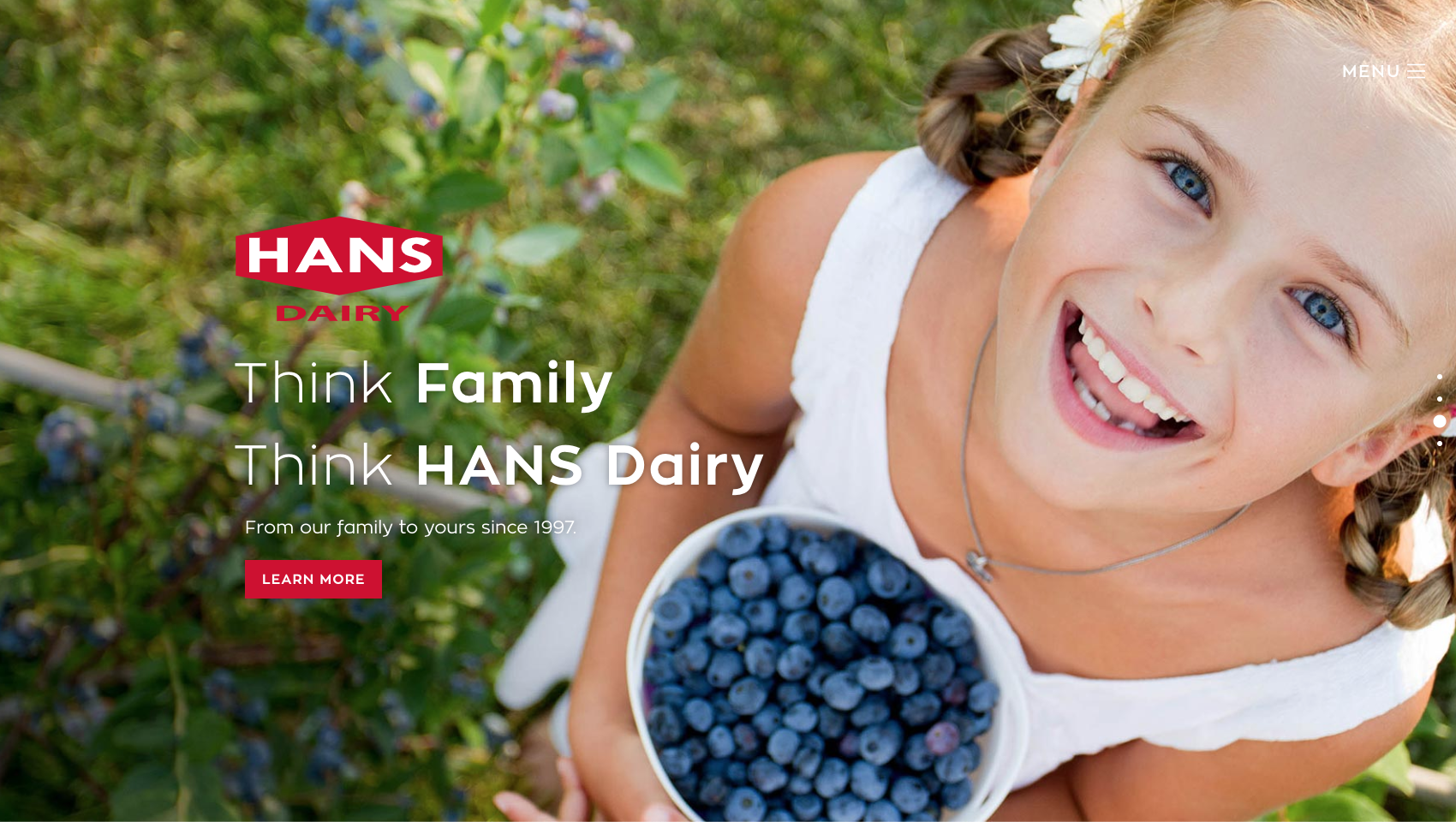 The Client Says
Ankit Designs revamped my entire website and it's absolutely gorgeous! The team is great to work with as they provide weekly updates as to where they are in the timeline of completing a project. They respond quickly and have even dropped by my office to train me on things I want to learn about such as uploading articles to my website.
The team is super friendly and I would highly recommend coming to these guys for your website needs.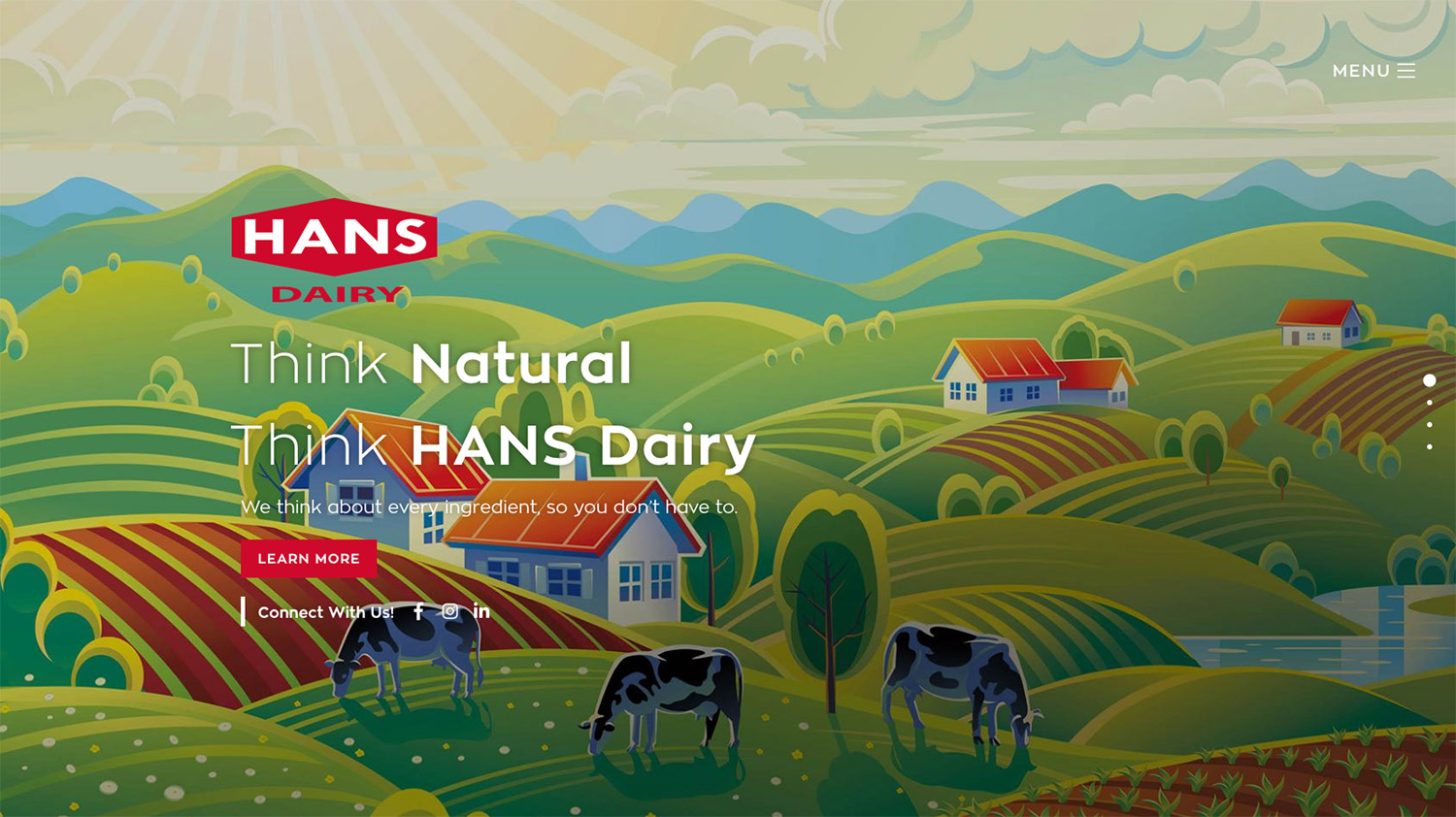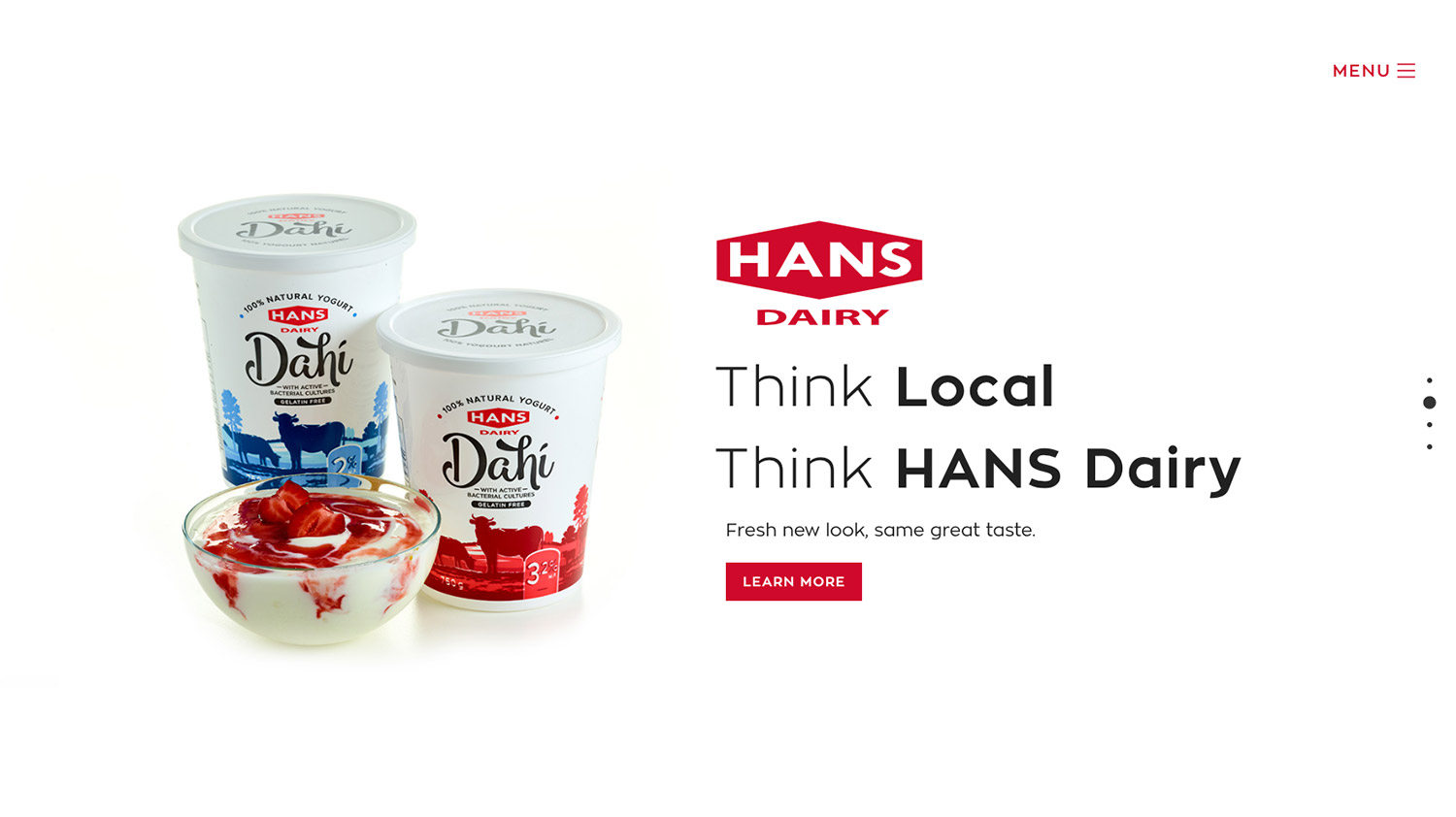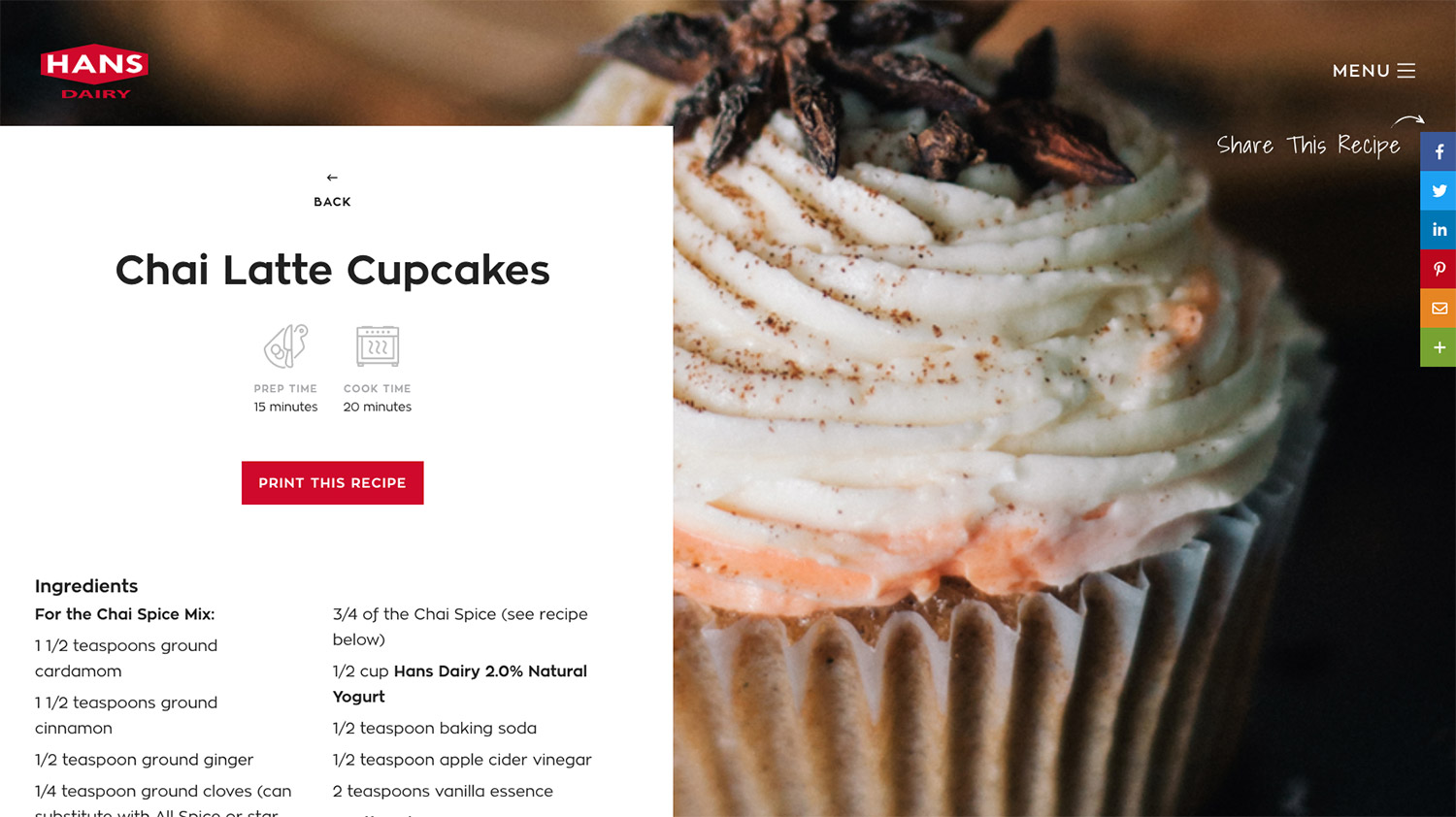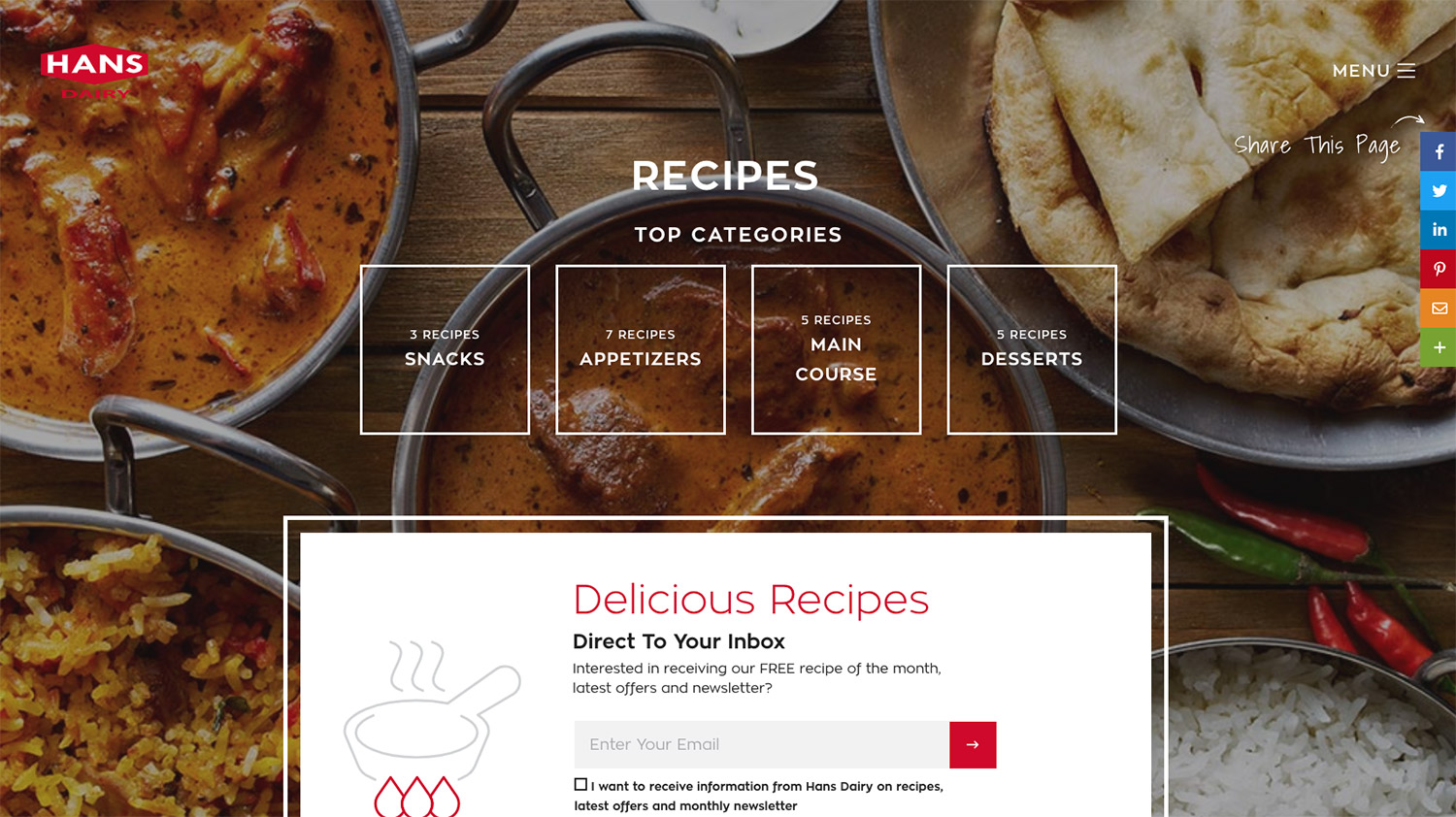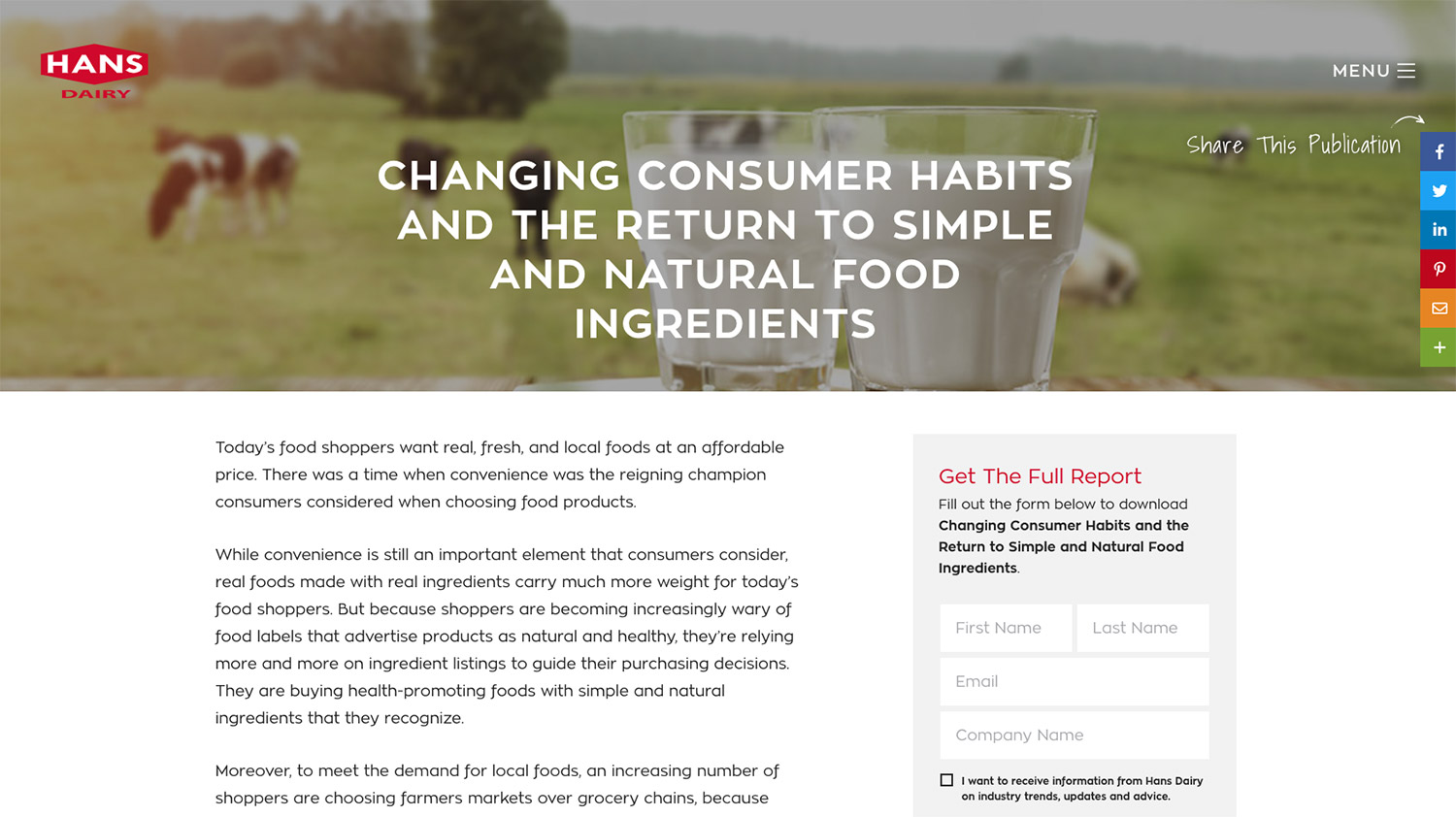 Brick Red
#bf2a33
RGB(191,42,51)
CMYK 12 100 92 3

Mine Shaft
#212121
RGB(33,33,33)
CMYK 72 66 65 73

Iron
#d1d3d4
RGB(209,211,212)
CMYK 17 12 12 0