Which Website Design Team is Right for Your Business?
Have you recently launched your dream company or is your current business not performing up to your expectations? You definitely need to incorporate an attractive and functional website into your marketing strategy. Maybe it's time for a refreshing of your current website; fresh, creative eyes can take your company's performance levels to more productive results. Let's review some of the areas you should focus on as you select the perfect team for your company in Milton.
Experience and Qualifications
It's important to know just how much experience the website designers have and how long they have been in business. You should ask to see a portfolio of their work so that you can review some the projects that they have completed. A professional website design in Milton team will be able to list all of their qualifications in website design so that you can have confidence in your selection.
Calculating the Cost of Their Work
Web design companies use a variety of methods to calculate their costs for your project. You should ascertain if the price will be by the hour or by the page. This will help you to better understand their quote for your project and how it fits in with your budget. As with all other projects you undertake at your company, clear and effective communications will prevent any misunderstandings or charges that you didn't expect.
What's Included
Again, knowing what you are getting for the quote that you have been provided is essential. You must know what the price entails, the work that will be done for you, and any follow-up service and troubleshooting that will be covered. Never begin a project without knowing how much it will cost you; you should always keep a written copy of your quote as well. Along with this information, you should discuss methods of payment and when all payments are expected. Finally, ask about website warranties or guarantees that cover the work that has been done for you.
Timeframe for Your Project
You should know before you hire a website design team just how long the work will take to finish. Keep in mind that you are going to have some deadlines to meet for providing materials and some other obligations so make sure that you don't hold up production with delays. Talk with your design team so that you can set a completion date together but you may want to allow a few extra days for unforeseen circumstances to impact the work.
Your Requirements
Knowing early on in the project what you will have to supply can help you to gather the materials in a timely fashion. Whether it's content, images, or your choice of colors, the logo, or layout style you must cooperate fully with your design team to achieve your ultimate goal of an attractive website that works well for your company.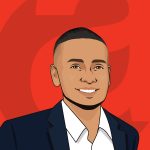 About the author
I'm nobody's taxi service but I take pride in driving the bus! Upbeat, energetic serial entrepreneur on the quest to serve and help people. I enjoy long walks on short beaches and adventurous, adrenaline-pumping activities. I'm a normal bloke doing abnormal bloke things!
Read more posts by Adam