Make a website for your business in Vaughan
When creating your website, you need to acknowledge and understand the art and principles of acquiring a successful business through a digital platform. Before you implement your multimedia content, there are a few steps that need to be attained in order to fulfill your goal. Specializing from website design to print, Ankit Designs offers K.I.S.S Web Hosting program where competitive prices accompanied with convenient features are evident. As a company, we provide promise that our services will bring your business one step closer to success.
Brief overview of KISS Program
The purpose of a web hosting is to makes your website readily available for others to have access to your services and content by means of the Internet. Combining the strategies of online marketing from this website and web hosting allows businesses to benefit from technology. With quality web hosting, there is more promise towards web security which is not always available in free web hostings. When choosing a web host, it is often difficult to scrutinize an endless list of possibilities that suit your budget and your needs. Fortunately, our K.I.S.S Web Hosting services is divided into three respective aspects: First KISS, French KISS, and Commitment KISS. Each plan includes unlimited subdomains, unlimited MySQL databases, and a substantial bandwidth amount. Best of all, each given plan is ranged from only 5 dollars a month to 15 dollars a month!
If you plan on developing your own website, our team wants to assure you that our web hosting plans provide financial convenience to you.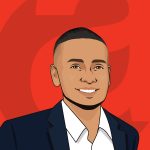 About the author
I'm nobody's taxi service but I take pride in driving the bus! Upbeat, energetic serial entrepreneur on the quest to serve and help people. I enjoy long walks on short beaches and adventurous, adrenaline-pumping activities. I'm a normal bloke doing abnormal bloke things!
Read more posts by Adam