Website Developer Caledon
Website Developer Caledon
Questions Your Web Developer Should Answer for You
Partnering with the right web developer is essential to the success of the website for your company in Caledon. You don't have to be a web genius to discuss the process with your potential developer; you just have to know the right questions to ask. You're a busy entrepreneur so using some of the following questions can expedite the process of hiring the perfect web developer for your specific needs.
1. You should clarify just how long this project will take. Keep in mind that these are creative professionals who need time to organize their strategies and techniques that will make your project unique. You should ask how you can help them to expedite the process by making decisions as soon as possible about specifics of the work.
2. What types of other services does the web developer in Caledon offer entrepreneurs like you? To successfully market your business you'll need a logo design, SEO services, social media incorporation, and hosting services. If you can find everything that you need in one location from your website developer you'll find doing business is much smoother and uniform.
3. What type of costs can you expect? You must know the amount of money to set aside from your corporate budget to cover the work that you need done and the features that you want your website to have. You should shop around so that you can compare prices and get the most value for your money. Remember that you get what you pay for so the lowest quote may not be your best option.
4. What will be your role in the project? You will have to provide plenty of information so that your team can create the most effective website for you to use. You may be required to give them images, videos, and content that accurately describes your company and its product or services. It's essential for you to meet the deadlines that they give you so that you won't delay the process of creating your website.
5. What happens if your website doesn't work properly or malfunctions? You should always consult the website developer to ascertain how problems will be handled and the timeframe for repair that you can expect. Will the developer assist you after your website is launched or will you have to hire another IT professional to assist you?
6. Will your website be mobile compatible? With a mobile device in almost every hand on the planet it's vital that your website be compatible with mobile devices. Many clients shop on the go wherever they are so your company will only be available to them if your website connects with their device. Your website developer should have experience with this aspect of web design; it's imperative that you reach this segment of the population that is very mobile and shopping with a purpose in mind.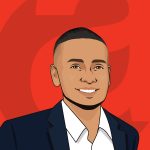 About the author
I'm nobody's taxi service but I take pride in driving the bus! Upbeat, energetic serial entrepreneur on the quest to serve and help people. I enjoy long walks on short beaches and adventurous, adrenaline-pumping activities. I'm a normal bloke doing abnormal bloke things!
Read more posts by Adam