Questions to Ask a Website Designer
One of the most important decisions that you will ever make about your business in Vaughan is the website designer that you hire to create the web pages for your company's Internet presence. Keep in mind that the right designer can increase the amount of business that you have but the wrong choice can drive prospective customers away just as easily. What types of questions should you ask a perspective designer that you want to hire? Use the list below to engage candidates in meaningful conversation that will lead you to the right designer for your company's needs.
1. What do they know about your niche? A good website designer will ask questions about your company, your brand, and how they can design a website that is a good representation of your products and services. Any website design in Vaughan professional will be interested in your goals and objectives with the website that is created for you.
2. Is the website designer flexible or when you review some of their work, do you see the same style throughout each project? It's important to have a website that is unique to your specific needs so be sure to ask if they will tailor a website just for your company.
3. Ask if they do graphic work or if they only do programming. If they cannot do graphic work, will they recommend an artist that you can use for images to enhance the look of your website? You must use quality images on your website to deliver the proper message to potential clients. These professionals will have an extensive image library or they will have contacts that can supply good, quality images for you.
4. Do they have a Planning Guide that can help direct you through the planning process so that you can work together with them toward a common goal? This guide can be very beneficial in instructing you about your responsibilities, what materials you will have to provide, and timeframes that your portion of the project is due.
5. Next, inquire about the cost of their services. You should be able to receive an estimate after you have discussed content, layout, design, and what you expect from their team of professionals. Ask what features they offer, any extended services they have, and how you can contract with them for continual updates and additional services after the project is completed.
6. You should also ask about how they will bill you, when they expect payment, and the payment method that they prefer. Also ask about any deposit that will need to be made before work commences.
7. Ask if you can contact some of their former clients so that you can begin to see evidence of their quality, their work ethic, and their commitment to excellence. Be sure to ask about their communication skills and how easy they were to work with.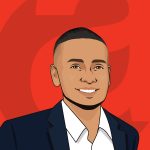 About the author
I'm nobody's taxi service but I take pride in driving the bus! Upbeat, energetic serial entrepreneur on the quest to serve and help people. I enjoy long walks on short beaches and adventurous, adrenaline-pumping activities. I'm a normal bloke doing abnormal bloke things!
Read more posts by Adam